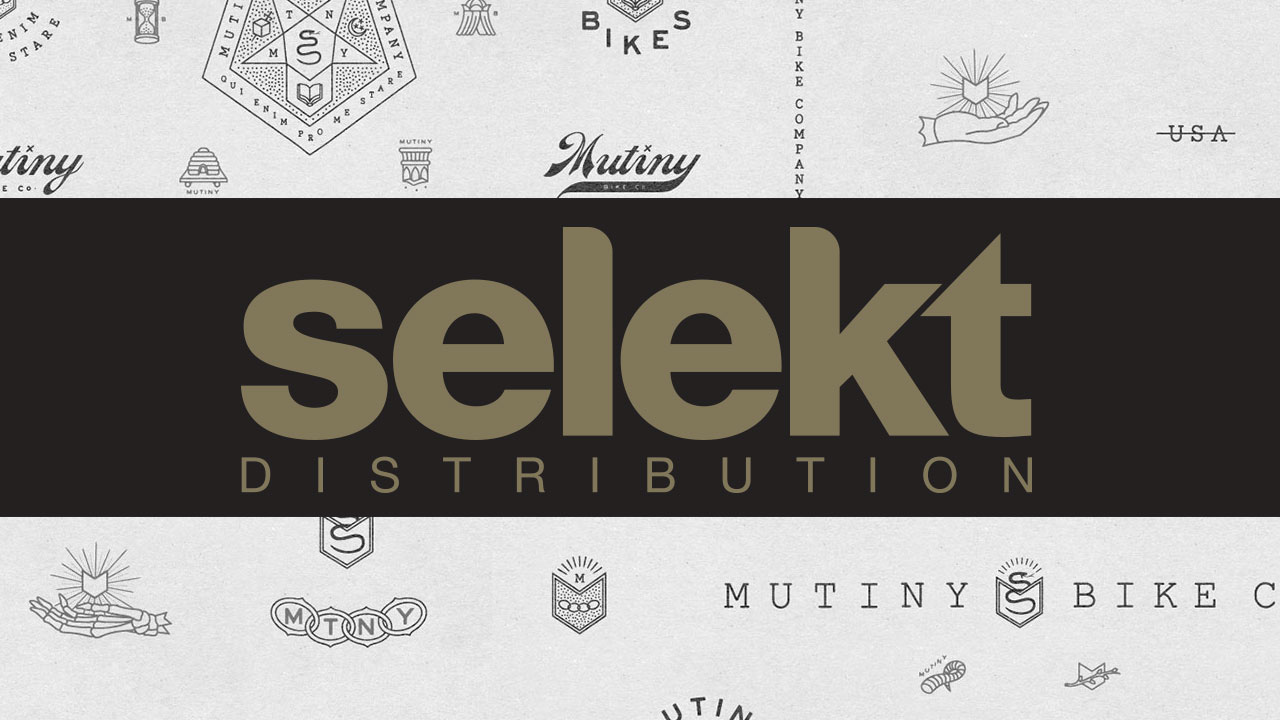 We're proud to be distributed in Australia by the folks over at Selekt. They just received all of our new goods, which they currently getting out to dealers in Australia.  
Mutiny is something we're proud to offer to Australian riders. There's a lot of heart & soul to it & we hope that's obvious to anyone who looks closely.
It's has a strong character & graphic language unlike any of the other brands in BMX & fortunately the differences don't end there.
The products behind the name are refined, thoughtful & functional.
It's often down to the smaller independent companies to come up with seemingly outlandish ideas which become the norm & make everyone wonder why it hadn't been done sooner.
Taller headtubes to eliminate fork spacers, creating a stronger frontend & bigger top tube sizes which are infinitely more comfortable for larger riders, are just a couple of those ideas we've seen Mutiny bring to the table.
Very few American companies are able to put full effort into their overseas team riders but, on that front Mutiny has gone to great lengths,helping show the world what Australian transition riders are capable of.
Seeing what Gaz has been able to do for Dylan Lewis over the last 18 months only solidifies our respect for Mutiny & I'd encourage riders everywhere to look a little closer at the badge & bones!