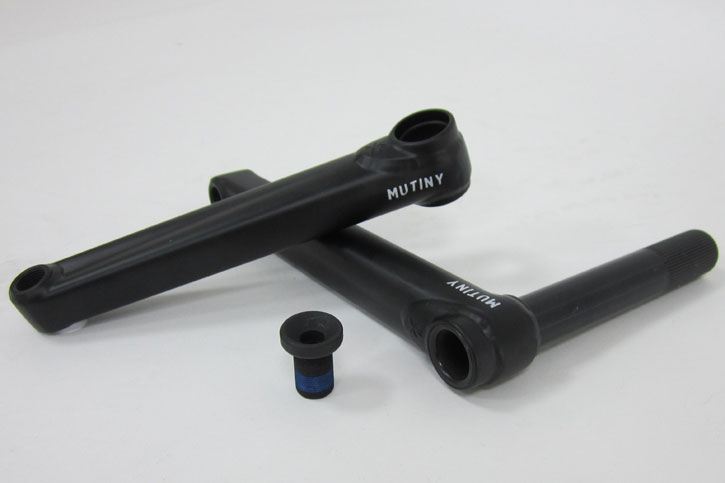 Check out a very early sneak peek of the new Cinch 22mm's. As you can see we've added a investment cast spindle boss which helps for an improved junction between the arm and the spindle boss. The arms have been beefed up a little too.
We decided to go with a 22mm axle over a 24mm axle for the simple reason that while the axle may be slightly stronger, that the energy still has to go through somewhere and that point would likely be the crank arm. So the 22mm axle with our newly revised arm seems to make the most sense to us.
These along with a whole grip of new stuff will be out in August.